Smart Strategies for Securing Small Business Loans
Securing local bank business loans is essential, whether you're just getting started or growing your company. In this guide, we discuss exactly what you need to secure your small business loan as successfully as possible.
To grow your small business,
you're going to need business loans. Unfortunately, the small business loan application process is often overwhelming.
Fortunately, we're here to help.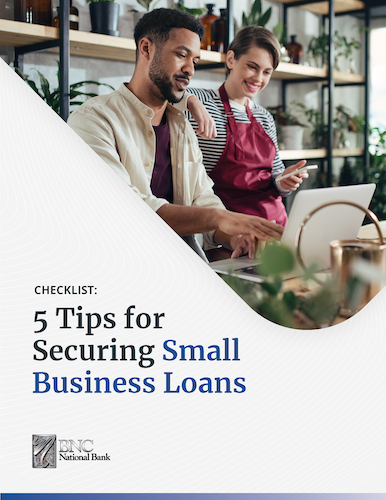 In our handy guide 5 Tips for Securing Business Loans, our experts share practical details about:
Pulling together a realistic business plan
Gathering your required documents
Assembling a team of financial experts
Prioritizing healthy dialogue between yourself and your banker
The logistics of selecting local bank business loans and structures
... And more!